Experiencing hearing loss is a unique experience for everyone. Exposure to loud sounds and aging can contribute to hearing loss. Hearing loss can also be attributed to infection or head injury. Many times hearing loss is so gradual that you don't notice the surrounding sounds shrink until you no longer hear noises like birds chirping or the phone ringing.
Hearing loss is a permanent condition that can't be reversed. However, with early intervention, you can manage your hearing loss and lead a more enjoyable life.
Hearing Loss Symptoms
Knowing when to visit your doctor or hearing specialist is important. They can diagnose your hearing and help you determine the best treatment plan for your hearing loss.
The following symptoms may be a sign of hearing loss:
People sound muffled when they are speaking to you.

You often don't understand what they are saying

You struggle to hear in loud places

Your family tells you your volume is too loud.

You feel exhausted after a day of trying to hear what people are saying.

You work hard to focus on what people are saying
Most times, a family member or a friend may notice that you are not hearing like you used to. If they suggest you should see a doctor or a hearing specialist, then you should take them up on their advice. Taking care of your hearing will keep you healthier in the long run.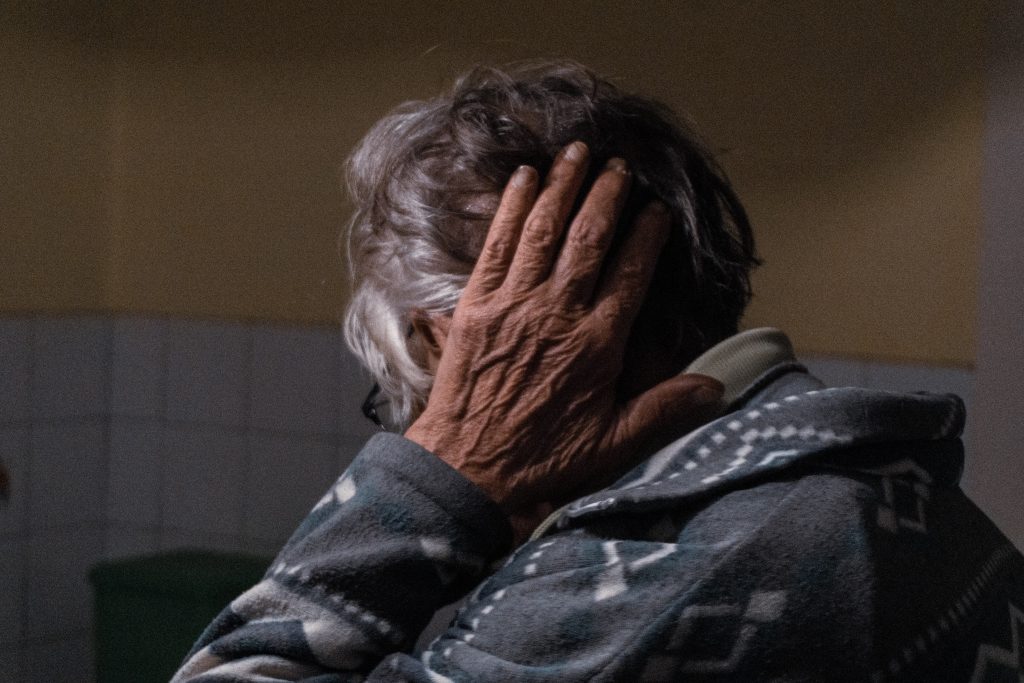 Hearing Loss Causes
Hearing loss occurs for many reasons. In some cases, like an infection or ear wax buildup, the hearing loss is curable. In other cases, like aging, hearing loss is permanent.
The following are the most common reasons someone might experience hearing loss:
Gradual hearing loss happens as you age,  and often occurs in both ears. The progression is so slow; you don't notice it happening.

Discharge leaking out of one of your ear canals might be a sign of an ear infection.

Feeling like one ear is blocked and you can't hear out of it is a symptom of ear wax buildup

Being exposed to extreme noise or a change in air pressure could cause your eardrum to perforate or tear.

Experiencing dizziness, vertigo or a ringing in your ears (tinnitus) are signs of an inner ear problem. 

Experiencing a head injury or trauma
What Does Hearing Loss Sound Like?
When you experience hearing loss, you may experience a variety of symptoms that contribute to your lack of hearing. Depending on the level of hearing loss'  mild, moderate, or severe, you will experience sounds from slightly muffled to no sound at all. If you are experiencing mild hearing loss, it might sound like everything is softer. You will struggle to hear in noisy environments and may miss some spoken words or consonant sounds.
If you are experiencing moderate hearing loss, you may not hear certain sounds. It becomes difficult to hear hard consonants like P, T, K, and S. Or soft consonants like b, d, g, and z. Lack of socialization and feelings of isolation are also signs you aren't hearing as you should. You may ask people to repeat themselves often or turn up the volume on your TV or other devices because you are unable to hear. Avoid loud social settings because the background noise is so loud.  
Regarding severe hearing loss, it is impossible to hear conversations without a prescribed hearing device. Most sounds are indistinguishable unless they are very loud. You may experience high levels of anxiety and depression because you feel socially isolated and avoid social situations.
How Can I Prevent Hearing Loss?
Hearing loss may be unavoidable, especially as you age. However, there are protective measures you can take to reduce noise exposure and hearing loss.
Wear earplugs, noise-canceling headphones, or ear muffs when around loud sounds like electronic yard equipment.

Avoid loud volume settings on your headphones

When attending loud places, like concerts and nightclubs, wear earplugs,
When Should I Talk to my Audiologist?
Getting a baseline hearing test between 20 and 60 years of age is wise depending on how often you have been exposed to loud noises. Ask your medical professional to give you a baseline test during our yearly physicals to monitor your hearing.
At 50, it's recommended that you get an annual hearing evaluation and have your audiologist create a care plan for you if you are experiencing any signs of hearing loss.
If you think you or a loved one has experienced hearing loss, you can Test Your Hearing Online.
Contact El Dorado Hearing to schedule an appointment to have your hearing evaluated. Our team of experienced professionals will work with you to determine the best treatment options for your needs.