As we make our way through life, we never stop learning. From meeting new friends to traveling and exploring new cultures, our brain continues taking things in. We rely heavily on our ears to help us through these experiences — all while allowing our cognitive function to improve.
Because we rely on our ears to transport sound waves to our brains, untreated hearing loss can eventually result in cognitive impairment. A recent study found that individuals with hearing loss are two times more likely to develop cognitive impairment than those without hearing loss.
If you or a loved one is experiencing hearing loss, keep reading as El Dorado Hearing explains how hearing-related issues can lead to cognitive impairments and what you can do to keep your brain healthy.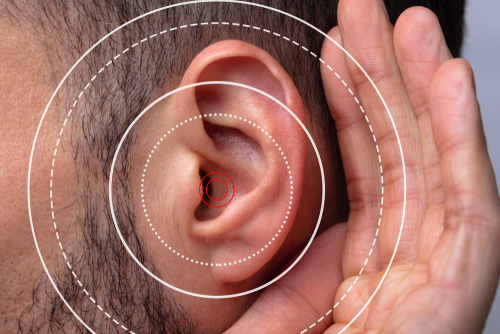 Hearing Loss and Brain Health
Over time, the nerve connections between brain cells become lost or damaged and cause the individual to demonstrate signs of poor brain health. Warning signs of cognitive impairment can show as:
Forgetfulness

Losing their train of thought

Forgetting important dates or events

Inability to make decisions

Becoming overwhelmed with directions
Although it isn't uncommon for us to become slightly more forgetful as we age, hearing-related problems can exacerbate the cognitive decline. As we go about our days, our ears take in the sounds of the world around us. When this happens, the sound travels from outside the ear, through the inner ear, and to the brain where it is processed and deciphered.
In order for us to properly decipher the sound, both our ears and our brain must be working properly. If your ears are no longer taking in sound correctly, there are fewer sound waves reaching your brain. As a result, your brain isn't working as hard to process sounds which can lead to a cognitive decline.
How Hearing Aids Improve Brain Health
Now that we've discussed how hearing loss can negatively impact brain health, it's time to uncover how you can combat this and keep your brain functioning at its best. There are a number of ways you can maintain a healthy brain, including getting at least eight hours of sleep, exercising regularly, and staying socially active with friends and family. However, if you are experiencing hearing loss, even those tactics aren't going to provide enough of mental exercise to improve your cognitive abilities.
Instead, you need to find a solution for your hearing loss to ensure that sounds are making it through to the brain — allowing your brain to constantly work to process sounds. Treating your hearing loss can help prevent or slow down cognitive decline. To find the most optimal treatment plan for your hearing loss, we recommend scheduling an appointment with a certified hearing specialist that will have you undergo a hearing evaluation. The hearing test will help determine the cause of your hearing loss and allow the specialist to treatment such as hearing aids.
Hearing aids work to amplify sounds, ensuring they make it through the inner ear to the brain. By wearing hearing aids regularly, you will be able to hear the sounds around you and rely on your brain to decipher them. Don't put off scheduling an appointment with a hearing specialist if you're experiencing hearing loss. 
Schedule a Hearing Test with El Dorado Hearing of Tucson
One of the most effective hearing loss treatments is hearing aids. By using hearing aids regularly, you'll be helping keep your brain and mind sharp. Hearing aids are available in many sizes, styles, and technologies, allowing individuals to find a pair that meets their specific needs.
To determine if you're a candidate for hearing aids, our team offers a complete hearing evaluation to help manage your hearing loss. Our hearing specialists are highly experienced and provide an in-depth hearing assessment to evaluate whether you have hearing loss and the extent to which the loss affects you. 
We strive to make our hearing offices comfortable where everyone feels welcome. We'll help you find the proper hearing aids to restore your hearing. For personalized hearing testing in Tucson, AZ, make El Dorado Hearing of Tucson first on your list.If you are ready to regain control of your hearing and help your brain health, visit us at one of our hearing clinics. Contact us today to set up an appointment with one of our caring and expert hearing specialists!