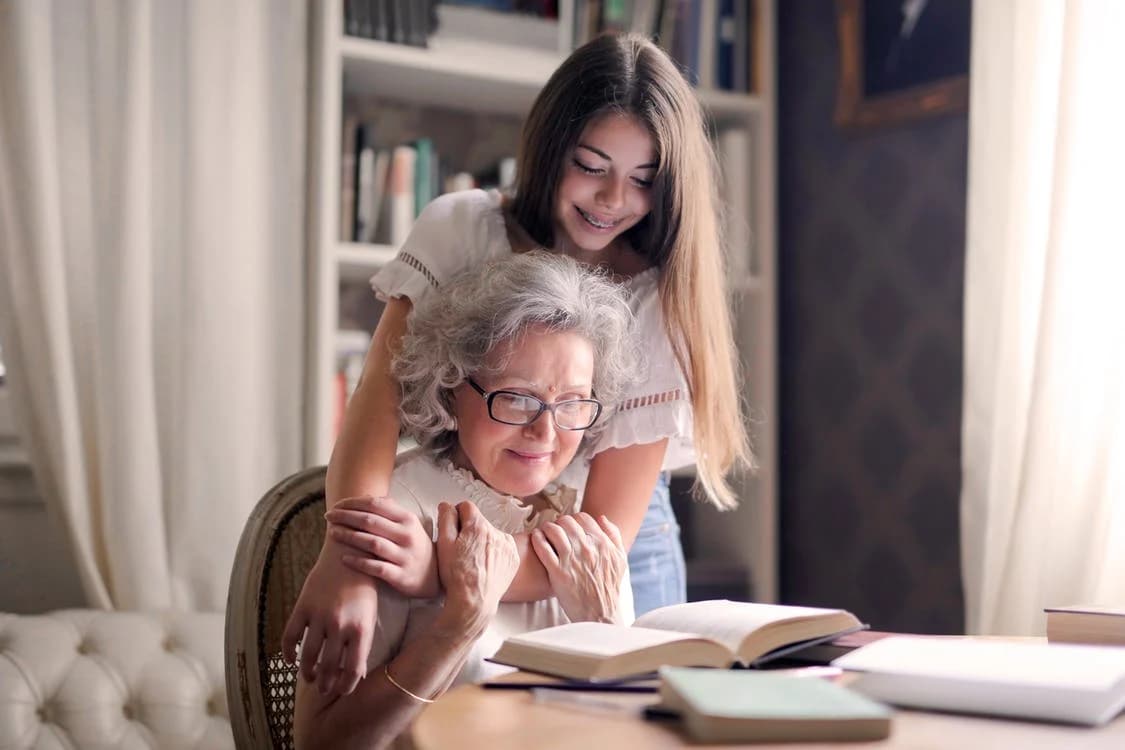 Caring for an elderly loved one can be challenging, primarily if the individual also exhibits signs of limited hearing. Their hearing loss doesn't only affect them — it impacts the lives of their loved ones and caregiver as well.
Not only can the inability to hear potentially put them in harm's way but can wreak havoc on their emotions and personal relationships. As a result, a caregiver may have a hard time getting them out of the house to socialize and enjoy the outdoors. But hearing problems can be a touchy subject, especially if your loved one is in denial that they are experiencing hearing loss.
As their caregiver, it's essential to be aware of the warning signs so you can help them get treatment and prevent further damage. Although convincing them to seek help may not be easy, El Dorado Hearing has put together a few tips for handling a loved one with limited hearing.
How Hearing Loss Affects Caregivers
Hearing loss makes it difficult for your loved ones to interact with the world around them. As their caregiver, you may experience:
Stress and anxiety – Because you are the sole caregiver for your loved one, you may have heightened stress and anxiety if they have limited hearing. Their limited hearing increases the chances of injuries or falls or the ability to hear warning sounds like fire alarms, which can make you worried if you're not with them 24 hours a day, seven days a week.
Miscommunication – Your loved one relies on you to help them complete everyday tasks daily. However, if they have trouble hearing you, there's bound to be miscommunication which can become highly frustrating over time.
Sadness – Hearing loss can cause an individual to pull away from social situations for fear of being unable to hear or communicate with those around them, leading them to become isolated. As a result, you may find yourself feeling sad as well.
Identifying a Loved One's Hearing Loss
The sooner you notice your loved one may be suffering from hearing loss, the better. Undergoing a hearing evaluation and getting the necessary treatment can help restore their hearing and prevent further damage. Watch out for the following signs indicating your loved one may have limited hearing:
Asking people to repeat themselves constantly
Having difficulty interacting in loud environments
Experiencing a ringing noise in their ears
Turning up the volume to abnormally loud levels
Inability to decipher conversations when they can't read lips
Asking others to speak more loudly
Unable to decipher background noise
Frequently, the individual is embarrassed by their hearing loss and will try to hide the warning signs, so caregivers must be on the lookout.
How to Help a Loved One with Limited Hearing
If you determine that your loved one is experiencing hearing loss, it's essential to approach them about it so they can get the treatment they need. While the conversation may be uncomfortable, broaching their hearing concerns can help them feel more connected to their friends and family.
Gently talk to them about how their hearing loss makes their life more complicated than it needs to be, and you can help open their eyes to the importance of the conversation. Most importantly, you want to encourage them to schedule an appointment with a hearing professional so they can undergo a hearing evaluation and get any questions they have answered.
Although the conversation may be a difficult one, touching on these factors can help it go more smoothly:
What can happen if their hearing loss goes ignored
How the treatment will allow them to regain control of their hearing
Your desire to see them engaged in the world around them
Remind them that they only have things to gain and nothing to lose from scheduling an appointment with a hearing professional — and you'll be there with them every step.
Schedule a Hearing Evaluation for a Loved One
If your loved one struggles to hear in everyday situations, you may be wondering how you can help them manage their hearing loss. The first step to addressing the problem is to schedule a diagnostic hearing evaluation with a hearing specialist to determine the problem and provide the best treatment plan to improve the patient's hearing.
In many cases, the hearing specialist will recommend hearing aids to help amplify sounds — enabling your loved one to communicate with you effectively. If your loved one already has hearing aids that don't seem to be doing the job, there's a chance they need a replacement or a cleaning.
Call El Dorado Hearing to schedule a hearing consultation for your loved one. We'd be happy to assist and get their hearing back on track.