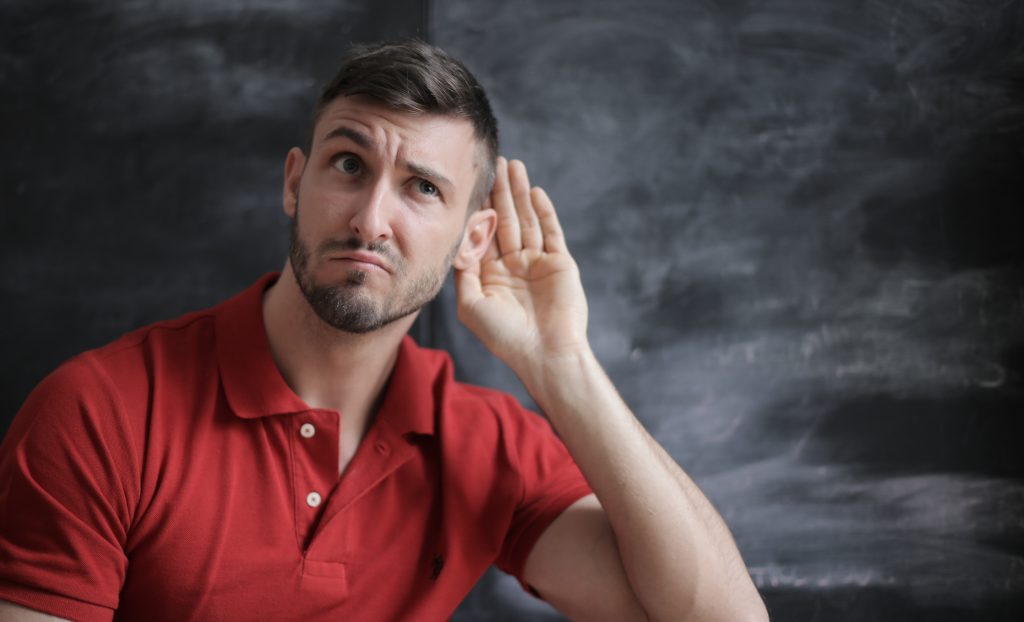 Ringing in the ears is formally known as tinnitus and can be debilitating for many people. Some people report ringing in the ears as a simple annoyance that they can push through. Fortunately, El Dorado Hearing specializes in tinnitus treatments, and we can help you manage tinnitus and enjoy your day-to-day life.
What is Tinnitus and Why Do I Have It?
Tinnitus has become a growing concern, with over 15 percent of the U.S. population reporting ringing in the ears. Tinnitus can manifest itself in several different ways besides ringing, including:
Buzzing
Whooshing
Hissing
Whistling
Clicking
Tinnitus is usually a symptom of a deeper problem that is leading to hearing loss. Tinnitus can be temporary, or it can be chronic. With the right treatments, patients can manage tinnitus symptoms and reduce the burden it causes. Tinnitus has been linked to other health problems such as:
Turbulent blood flow
Poor circulation
Head or neck trauma
High blood pressure
Temporomandibular disorders (TMJ)
Medication reaction
Atherosclerosis
Meniere's disease
Acoustic neuroma (tumors that grow on the cranial nerve)
Head or neck tumors
It is essential to schedule a hearing consultation to determine the cause of your hearing problems and determine the best treatment.
Types of Tinnitus
There are two types of tinnitus:
Subjective tinnitus. Patients with subjective tinnitus often hear noises that are only perceivable to them. Hearing tests can help our audiologists determine the auditory and neurological reactions to hearing loss. We find that most patients fall into the category of subjective tinnitus.
Objective tinnitus. Ear and head noises that other people can hear with the patient are called objective tinnitus sensations. Internal functions in the body can be heard by patients and can cause ringing in the ears. Objective tinnitus is not as common.
How to Treat Tinnitus
Getting a formal diagnosis is the best way to start tinnitus treatment. There is not a cure for tinnitus, but there are treatments designed to manage it effectively. Some patients will need hearing aids and other devices to address hearing loss and ringing in the ears. For some patients, starting a white noise treatment can help as it helps to shut off the background noise that is causing the ringing. We find giving the brain back certain noises like a fan running is all you need to keep the ringing at bay.
White Noise
White noise machines are an effective way to manage tinnitus symptoms. White noise machines imitate noises such as ocean waves, falling rain, and heartbeats. During sleep, white noise machines can help soothe the brain and nervous system, allowing for a quality night's rest without ringing noise.
Hearing Aids
Hearing aids are designed to enhance sound. Custom hearing aids designed by El Dorado Hearing can help to isolate certain sounds and noise while tuning out loud background noise. Contact our office to schedule an appointment for tinnitus testing to determine the best hearing aid solution to keep ringing from ruining your life.
Speak with our audiology team to find out which method works best for your needs. Some patients use a combination of hearing aids and white noise and have great success. Others find that certain medications are needed to help the brain relax and function correctly, limiting ringing noise.
Managing Tinnitus with Lifestyle Changes
Are there at-home treatments and modifications you can make that will improve hearing problems? Absolutely! We find that it helps to identify the source behind tinnitus. When you start hearing ringing in the ears, take a notebook and write down all the things that are going on. Some things you want to consider include:
Did I recently take medication? How long ago did I take it before the ringing started?
Did I drink caffeine?
What foods have I eaten recently?
Am I consuming substances like nicotine or alcohol?
What noises are around me?
When you keep notes about your tinnitus issues, you can start to pinpoint the triggers and find ways to limit exposure to things causing problems. We also recommend patients focus on their overall health by implementing daily exercise, mediation, and other stress-relieving methods.
In addition to keeping notes about tinnitus, we recommend the following:
Turn the volume down on your music or television
Do not use earbuds as they can increase the decibel amount your ears absorb
Use ear protection when you are around loud noises
Care for your cardiovascular system with daily exercise
Talk to your doctor if you are experiencing high blood pressure as it needs to be actively managed. Schedule a hearing exam with El Dorado Hearing today and start living your life without irritating ringing in the ears!