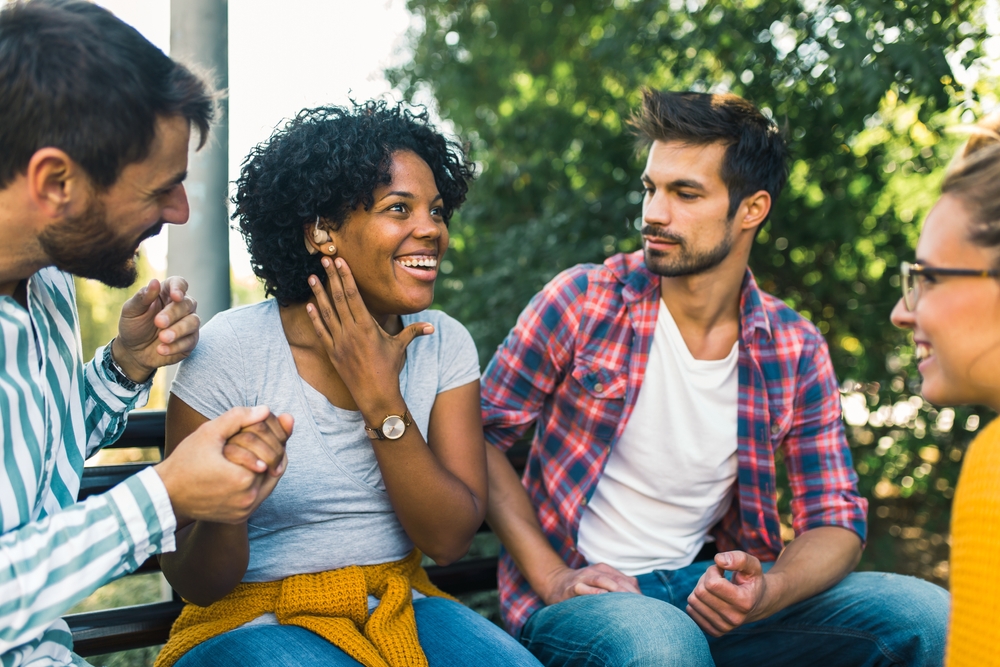 Hearing loss can have a significant impact on communication, as it can make it difficult to understand speech and other sounds. If you or a loved one are suffering from the unwanted effects from hearing loss, then you are more than well aware of the frustration, anger, and stress that can be present. Hearing loss can also cause social isolation and misunderstandings between friends and family members. 
When it comes to communication with others, hearing loss has a large impact. Some specific ways that hearing loss impacts communication include:
Levels of difficulty with hearing other people speak: Hearing loss can make it difficult to hear and understand speech, especially in noisy environments or when multiple people are speaking.

Misunderstanding words: People with hearing loss may misunderstand words or phrases, which can lead to confusion or miscommunication.

Inability to hear important sounds: Hearing loss can make it difficult to hear important sounds, such as alarms, sirens, or doorbells, which can put the person with hearing loss at risk.

Social isolation: People with hearing loss may avoid social situations or withdraw from social activities due to difficulty hearing and communicating with others.

Fatigue and stress: Communication can be tiring and stressful for people with hearing loss, as they may need to concentrate harder and work to fill in gaps in their understanding.
Thankfully,  there are many strategies that can help people with hearing loss to communicate more effectively. This includes using hearing aids, assistive listening devices, and communication training programs, to name a few. It's also important for friends and family members to be patient and understanding, and to use communication strategies that can help improve understanding. 
Some of the best tips for communicating with others that have hearing loss include speaking clearly, facing the person with hearing loss, and minimizing background noise. You can also use pen and paper (especially if the environment is loud) and use your hands and arms to be more demonstrative and expressive during your conversation. 
Hearing Loss Evaluations
If you or a loved one are dealing with the repercussions of hearing loss, this isn't the end of the journey. The hearing specialists at El Dorado Hearing are available and able to help reset your life back on track toward improving communication and hearing abilities! 
After an initial consultation with the El Dorado team, you'll then move onto a hearing evaluation. This evaluation includes inspection of the ear canal, sound hearing tests, and speech hearing tests. We know what you might be thinking – these tests aren't any different than a regular hearing screen, right? 
On the other hand, this hearing evaluation goes so much deeper than a typical screen. In fact, there are two different speech hearing tests that you can expect, in order to determine just how well you can hear language from others. This includes a speech reception test, as well as word recognition. 
After the hearing evaluation is complete, you'll then sit down for a post-evaluation consultation, which will give you all the information you need to move forward on your journey toward being able to communicate more clearly with others – regardless of what level of hearing loss you may be experiencing. 
Schedule an appointment with El Dorado Hearing today to start reducing the impact of hearing loss on your life!