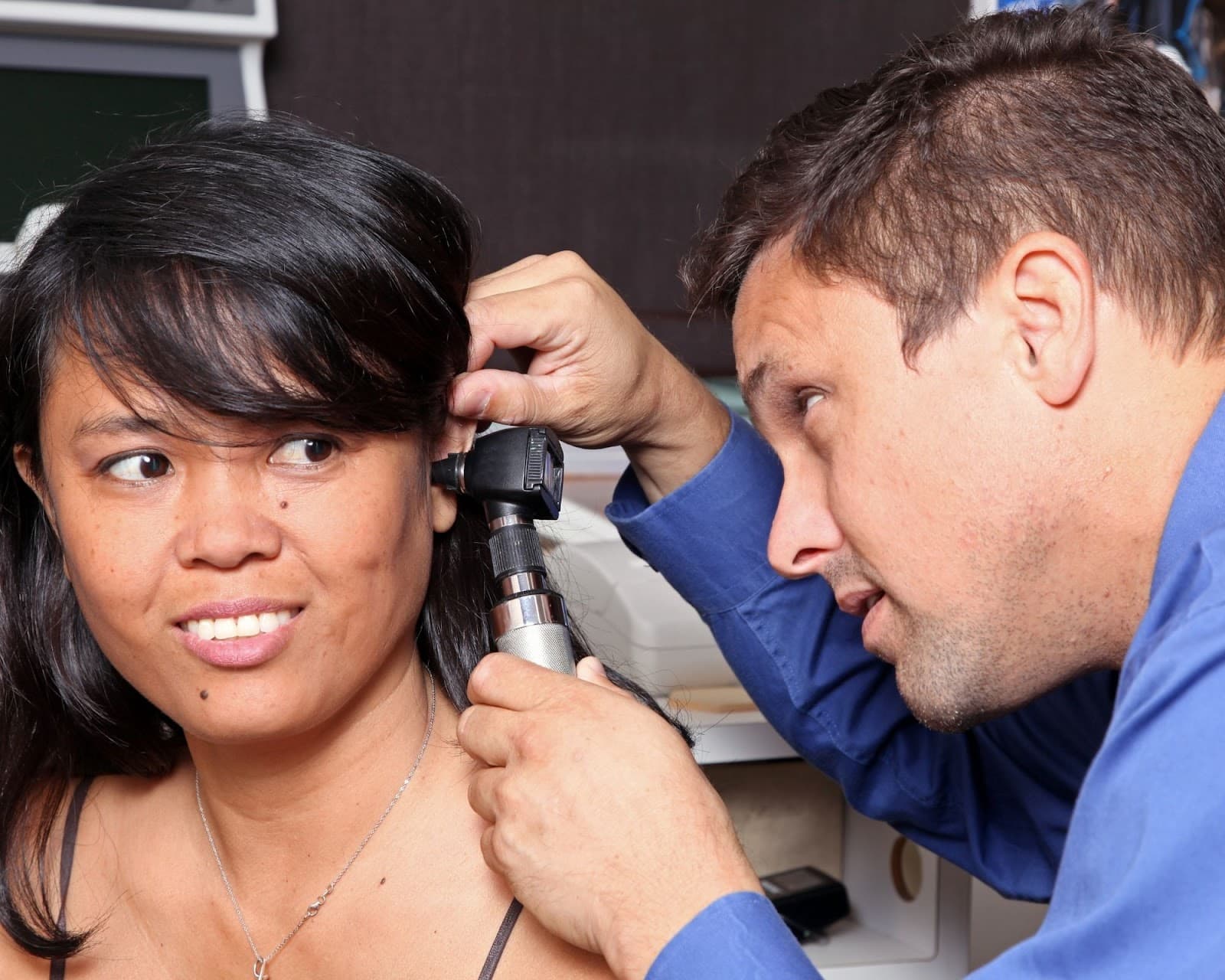 As children, we undergo ear exams regularly — whether experiencing hearing problems or not. But as we get older, these ear exams become infrequent. You likely don't even think to schedule one unless you notice troubling symptoms of hearing loss. But did you know that ignoring your ear health could increase the risk of hearing problems later in life.
Follow along as the leading AZ Hearing specialists in Tucson explain the importance of regular ear exams and signs indicating it's time to schedule one.
Why Do I Need an Ear Exam?
Many individuals assume they only need to get their hearing tested when they begin showing signs of hearing loss or other ear-related concerns. However, that is not the case. Instead of considering ear exams as testing, you should consider them a proactive screening that can help uncover problems before they worsen. An ear exam can reveal health concerns other than hearing loss, including physical and medical issues.
Regular ear exams with a hearing specialize can help:
Identify concerns – We get annual physicals from our general practitioners to track changes in our health and identify anything that should be flagged as a concern. This allows the hearing specialist to make proactive recommendations that can help restore your hearing or prevent additional damage in the future.
Limit further damage – As our hearing worsens, the individual is more likely to retreat from social encounters. Because you may struggle to hear conversations and be an active participant, you may avoid these situations. Working with a hearing specialist to prevent further damage to your hearing will make you feel more comfortable interacting with the world around you.
Diagnose medical problems – Although aging is one of the most common reasons for hearing loss, it can also be a symptom of another health condition. Working with a trained hearing specialist will help uncover if you are experiencing hearing loss or hearing loss as a symptom of an underlying condition such as diabetes or high blood pressure.
Get necessary treatment – If an ear exam uncovers a problem with your hearing or ears, a hearing specialist will be able to provide a recommended treatment plan that allows you to hear more clearly. Along with helping you get fitted for the ideal hearing aids for your lifestyle, they can also provide you with hearing protection to help your condition from getting worse. The AZ Hearing specialists in Tucson will be able to provide you with a variety of treatment options.
Call the AZ Hearing Specialists in Tucson
If you notice signs indicating you may be suffering from hearing loss, or it's been a while since your last ear exam, give the team at El Dorado Hearing a call for a hearing evaluation. Early detection is crucial in preventing worsening hearing loss. Give our team a call if you notice any of the following warning signs:
Asking others to repeat themselves repeatedly
Avoiding social situations
Turning up the volume on the television or radio
Constant ringing in your ears
Avoiding restaurants, bars, or other loud environments
Inability to decipher high-pitched noises
For personalized hearing testing in Tucson, AZ, make El Dorado Hearing of Tucson first on your list. We strive to make our hearing offices a comfortable place where everyone feels welcome. Or, take our online hearing quiz to determine the level of assistance you need from El Dorado Hearing of Tucson. Suppose the evaluation concludes you're experiencing hearing loss. In that case, our team of skilled hearing specialists can get you fitted for hearing aids or provide another solution to improve or restore your hearing.
If you are ready to maintain your ear health, contact us today to set up an appointment for an ear exam!