Welcome to El Dorado Hearing's comprehensive guide to maintaining healthy ears and preserving your precious sense of hearing. Your ears are more than just sensory organs; they connect you to the world and enrich your life. We're here to provide expert insights, practical advice, and essential tips for ear care. After all, your hearing health is a vital part of your overall well-being.
Your ears are incredible instruments that allow you to perceive the sounds of the world around you. Taking good care of your ears ensures they function optimally and keeps hearing-related issues at bay.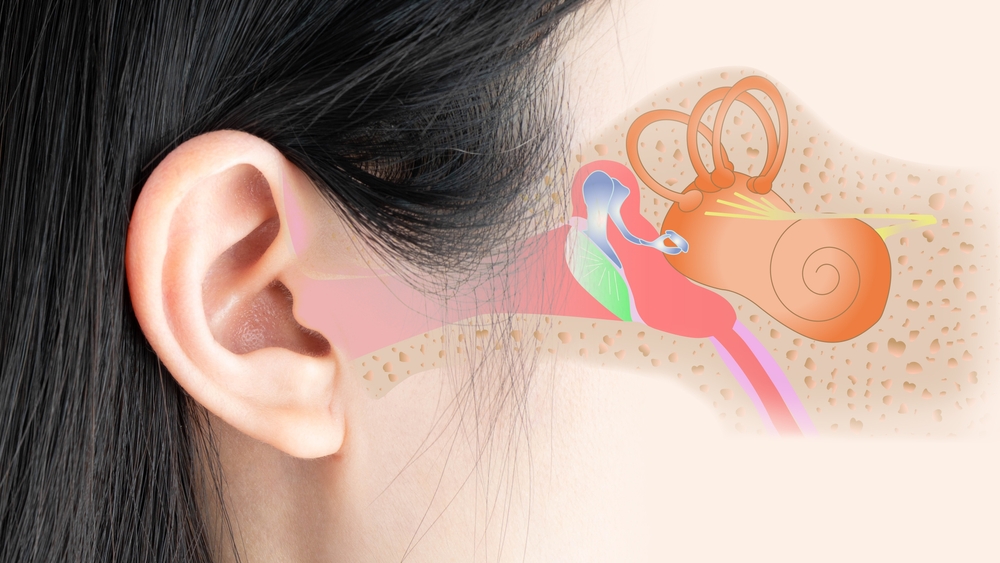 The Basics of Ear Anatomy
Understanding the basic anatomy of your ears is the first step in taking care of them. The ear consists of three main parts:
Outer Ear: This includes the visible part of the ear (the pinna) and the ear canal. The pinna funnels sound waves into the ear canal, which then carries them to the middle ear.

Middle Ear: Behind the eardrum lies the middle ear, which contains the three smallest bones in the human body – the ossicles. These bones amplify sound and transmit it to the inner ear.

Inner Ear: The inner ear contains the cochlea, a spiral-shaped structure filled with fluid and tiny hair cells. These hair cells convert sound vibrations into electrical signals, which are then sent to the brain for processing.
Everyday Ear Care
Maintaining healthy ears should be a part of your daily routine. Here are some basic tips for everyday ear care:
1. Keep Your Ears Clean
Gently clean the outer ear with a soft, damp cloth. Avoid inserting cotton swabs or any objects into the ear canal, as this can push wax deeper or even damage the delicate structures.
2. Protect Your Ears from Loud Noises
Exposure to loud sounds can damage your hearing. Wear ear protection, such as earplugs or earmuffs, when in noisy environments, like concerts or construction sites.
3. Maintain Ear Health
If you experience ear pain, discomfort, or a decrease in hearing, consult a healthcare professional or audiologist. Ignoring these symptoms can lead to more significant issues.
Preventing Common Ear Issues
In addition to daily care, there are specific measures you can take to prevent common ear problems:
Ear Infections
Avoid prolonged exposure to water in the ear canal. Dry your ears thoroughly after swimming or showering.

If you're prone to ear infections, consult a doctor about preventive measures, especially for children.
Earwax Buildup
Earwax is a natural substance that helps protect your ears. However, excessive earwax can cause problems. Call El Dorado Hearing to schedule an earwax cleaning so we can remove the blockages causing hearing loss.

Don't use cotton swabs to remove earwax. Instead, consult a healthcare professional for safe removal.
Hearing Loss
Protect your ears from loud noises to prevent noise-induced hearing loss.

Regularly check your hearing health by scheduling hearing evaluations with an audiologist.
Tinnitus Prevention
Tinnitus, or ringing in the ears, can be caused by exposure to loud sounds. Protect your ears with hearing protection to reduce the risk of developing tinnitus.
Special Considerations for Children
Children's ears require special attention and care, as they are still developing. Here are some additional tips for ensuring your child's ear health:
Teach Proper Ear Care-

Encourage children to be gentle when cleaning their ears and to avoid inserting objects inside.

Monitor Ear Infections –

Children are more prone to ear infections. Watch for signs such as ear pain, fever, or tugging at the ears and seek medical attention promptly.

Control Noise Exposure –

Protect your child's ears from loud sounds, especially at events like fireworks displays or concerts.
Hearing Protection
Preserving your hearing health means safeguarding your ears from potentially damaging noise. Here's how you can protect your ears:
Use Earplugs or Earmuffs –

When attending loud events, working in noisy environments, or using power tools, always wear ear protection.

Volume Control –

When listening to music through headphones or earbuds, keep the volume at a safe level to prevent noise-induced hearing loss.

Give Your Ears a Break –

If you've been exposed to loud noises for an extended period, take breaks to give your ears a chance to recover.
Recognizing the Signs of Hearing Loss
Regular self-monitoring and awareness of the signs of hearing loss can help you take early action. Here are some common signs to look out for:
Difficulty Hearing Conversations –

If you find it challenging to follow conversations, especially in noisy environments, it may be a sign of hearing loss.

Ringing in the Ears (Tinnitus) –

Tinnitus is the perception of ringing, buzzing, or other sounds in the ears when no external sound source is present. It can be an early sign of hearing issues.

Increasing Volume –

If you consistently need to turn up the volume on your devices, it could be an indication of hearing loss.
Hearing Evaluations
Regular hearing evaluations are essential to monitor your hearing health. Audiologists and hearing healthcare professionals can perform comprehensive assessments, including:
Audiometric Testing –

This test measures your ability to hear sounds at different pitches and volumes.

Tympanometry –

This examination evaluates the health of the middle ear, particularly the mobility of the eardrum and ossicles.

Speech Audiometry –

This assesses your ability to understand and repeat spoken words at different volumes.

Tinnitus Evaluation –

If you experience tinnitus, a thorough evaluation can determine the underlying causes and potential treatment options.
Consult an Audiologist
If you suspect hearing loss or experience any of the signs mentioned, it's crucial to consult an audiologist or hearing healthcare professional. They can provide a comprehensive evaluation, diagnose hearing issues, and recommend appropriate solutions, such as hearing aids or other interventions.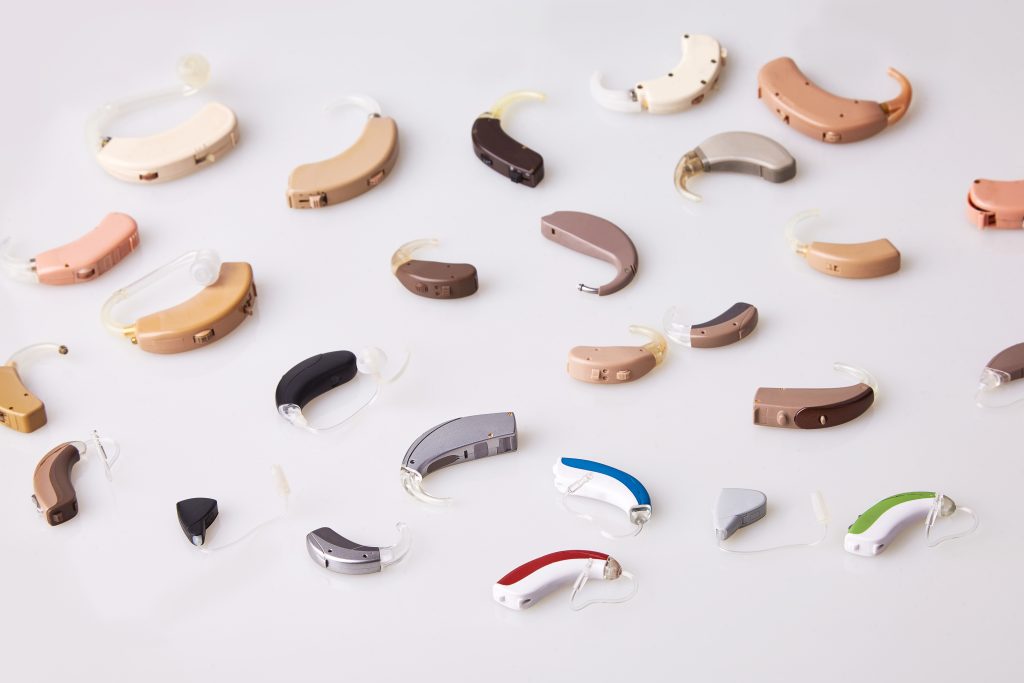 Hearing Aids
Hearing aids are an effective solution for managing hearing loss. Here are some essential points to consider:
Types of Hearing Aids –

There are various types of hearing aids, including behind-the-ear (BTE), in-the-ear (ITE), and invisible-in-canal (IIC) devices. Consult with your audiologist to determine the best option for your needs.

Maintenance –

Regular cleaning and maintenance of hearing aids are essential to ensure their longevity and optimal performance.

Adjustments –

Work closely with your audiologist to fine-tune your hearing aids to match your specific hearing requirements.

Battery Care –

Replace hearing aid batteries as needed and store them in a cool, dry place to extend their lifespan.
Tips for Ear Care and Healthy Hearing
Your hearing health is a valuable asset that enhances your life's quality and connects you to the world. By following these tips and advice, you can take proactive steps to maintain your hearing and prevent common ear issues. Remember that seeking professional help when needed is a crucial part of ensuring your ears stay in optimal condition.
Don't take your hearing for granted; embrace the world of sound and protect your ears for a lifetime of auditory experiences. Start your journey to healthier ears today, and continue to savor the symphony of life that surrounds you. Call El Dorado Hearing to schedule a consultation and enjoy the journey of sound once again!