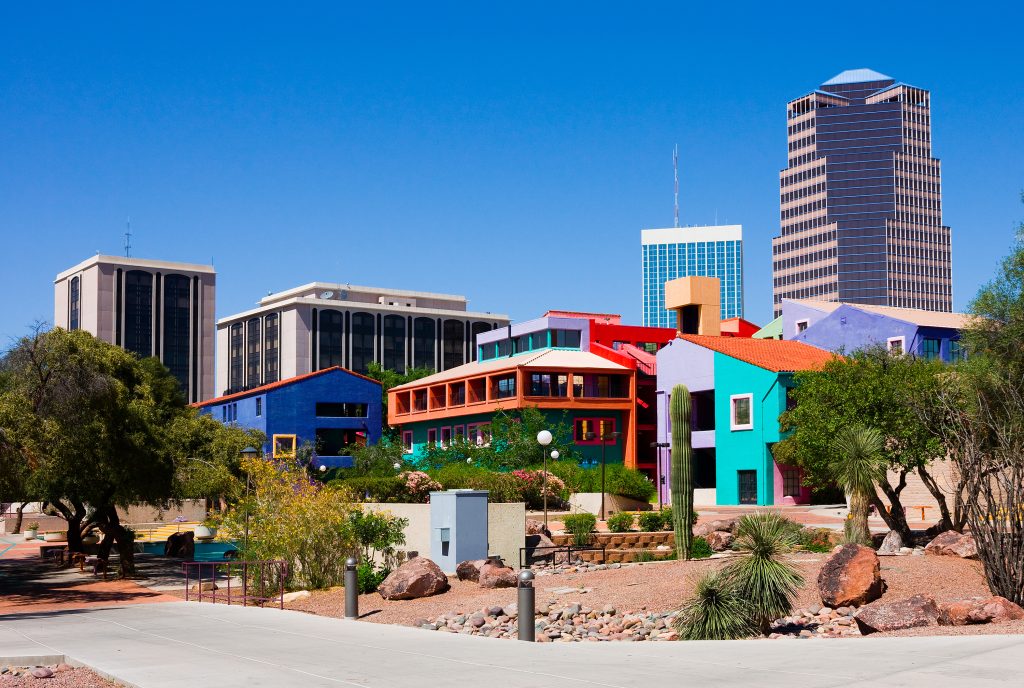 Life is good until suddenly, you're unable to hear the world around you like you once could. Whether you've noticed that you've been turning the television volume up louder and louder, or you're constantly asking others to repeat themselves, it may be time to check your hearing. Untreated hearing problems usually worsen over time, so scheduling a visit with El Dorado Hearing for hearing loss in Tucson Estates is essential.
Our skilled hearing specialists will evaluate you, determine what's going on, and provide a recommended treatment plan to resolve your hearing loss. Follow along to learn how El Dorado Hearing can help Tucson Estate residents with hearing loss and other hearing-related health concerns.
Tinnitus Testing in Tucson Estates
A ringing or buzzing noise in your ears indicates you may be suffering from tinnitus symptoms. Tinnitus symptoms can be temporary, especially if you recently attended a loud event such as a concert at the Anselmo Valencia Tori Amphitheater or an Arizona Diamondbacks game.
However, if the nagging ringing persists, it may be time to seek help from hearing specialists in Tucson Estates.
Along with a ringing sensation, tinnitus can present as hissing, buzzing, roaring, or clicking in the ear. It isn't a condition itself but a symptom of an underlying hearing problem that a medical professional can diagnose and treat.
At El Dorado Hearing, we specialize in tinnitus testing in Tucson Estates, ensuring that we get to the root of the problem and can provide a solution to our patients. By undergoing our tinnitus evaluation, our hearing specialists in Tucson Estates can provide you with treatment options to get the ringing under control.
Contact the experienced team at El Dorado Hearing to schedule an appointment for tinnitus testing near Tucson Estates.
Hearing Loss Treatments Near Me
Hearing loss can happen suddenly, but most commonly, it occurs gradually over time. Sometimes an individual may not even realize their hearing is worsening until they're seated in the Rialto Theater, unable to decipher what the actors are saying on stage. We recommend reaching out to the Tucson Estates hearing specialists of El Dorado Hearing at the first signs of hearing loss so we can proactively get ahead of the issue before it becomes a significant concern.
El Dorado Hearing is the leading hearing loss treatment provider in the Tucson Estates area. Our top-rated hearing evaluation will help our skilled team diagnose your hearing problem and allow them to create a customized treatment plan to restore your hearing. Depending on the outcome of your hearing evaluation, we may recommend hearing aids or hearing protection to prevent additional damage.
Stop searching "hearing loss treatments near me" and call the experienced hearing specialists in Tucson Estates!
Things To Do in Tucson Estates
Are you visiting the Tucson Estates area? Or are you a long-term resident of Tucson Estates looking for some new eateries or attractions to check out? Whatever the case may be, here are a few of our favorite places to visit in the Tucson Estates area:
Arizona-Sonora Desert Museum – Enjoy an experience like no other: zoo, botanical garden, art gallery & classes, natural history museum, and aquarium.
Spencer's Observatory – Experience a personalized guided star tour of Southwest Arizona's dark skies with several large telescopes.
Tucson Mineral and Gem World – Visit a traditional Arizona Rock Shop with minerals, Arizona minerals, fossils, artifacts, crystals, meteorites, gifts, and many other related items.
Tucson Mountain Park – Explore this huge park offering camping and trails, plus archery and shooting ranges.
We take pride in being the leading hearing specialists in the area and look forward to serving you and your family. Give us a call to schedule a visit with El Dorado Hearing for hearing loss in Tucson Estates.