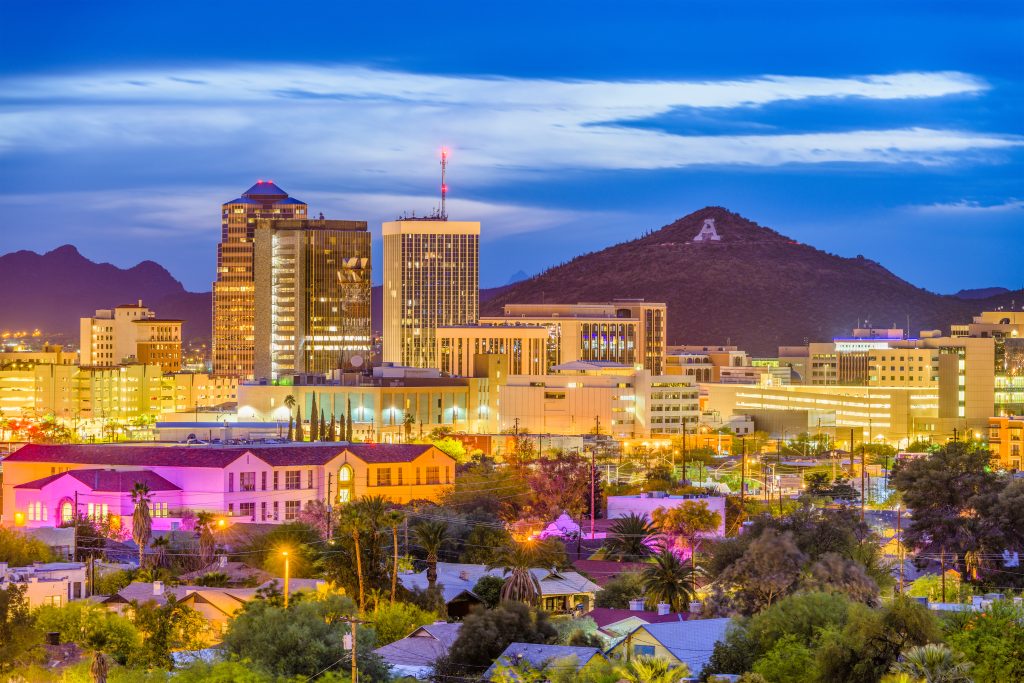 Navigating the world with untreated hearing loss can be isolating. You may feel unable to participate in conversations. Or you may ask others to repeat themselves. If you or your loved ones are experiencing hearing trouble, schedule a visit to El Dorado Hearing for hearing loss in Sahuarita.
With the help of our qualified hearing specialist, you will undergo a hearing evaluation to determine the root of the problem. We will create a customized treatment plan to resolve your hearing loss. Follow along to learn how El Dorado Hearing can help Sahuarita residents with hearing loss and other hearing-related health concerns.
Tinnitus Testing in Sahuarita
Have you ever left a loud music event and noticed a high-pitched ringing in your ears for the next few hours? Although some tinnitus symptoms dissipate over time, there may come a time when you can't seem to shake the ringing sound in your ears. If the ringing, hissing, buzzing, roaring, or clicking becomes more consistent and doesn't seem to be going away, it may be time to seek help from hearing specialists in Sahuarita.
The team at El Dorado Hearing are the go-to hearing specialists for tinnitus testing in Sahuarita. We won't stop until we uncover the condition causing your tinnitus symptoms to provide you with a treatment plan to mitigate the ringing sensation, ensuring that we get to the root of the problem and a solution for our patients.
Contact the experienced team at El Dorado Hearing to schedule an appointment for tinnitus testing near Sahuarita.
Hearing Loss Treatments Near Me
Hearing loss can come on unexpectedly and impact individuals of all ages. When young individuals experience hearing loss, it can hinder their ability to learn and focus in school if it goes untreated.
Individuals who lose their hearing later in life may have a hard time coping with the adjustment of not being able to actively participate in the conversations going on around them. Instead of dealing with these frustrations daily, it may be time to schedule an appointment with the Sahuarita hearing specialists of El Dorado Hearing. By treating the hearing loss with the first warning signs, you'll be able to prevent the hearing loss from worsening.
El Dorado Hearing provides top-rated hearing evaluations for hearing loss patients in the Sahuarita area. Through the hearing evaluations, our team will diagnose the hearing problem and provide a recommended treatment plan, hearing aids, or hearing protection to restore your hearing and prevent it from worsening over time.
Stop searching "hearing loss treatments near me" and call the experienced hearing specialists in Sahuarita!
Things To Do in Sahuarita
Are you visiting the Sahuarita area? Or are you a long-term resident of Sahuarita looking for some new eateries or attractions to check out? Whatever the case may be, here are a few of our favorite places to visit in the Sahuarita area:
Pub 1922 – Get out of the house for 22 beers on tap, all-natural burgers, house-made pizza, and NFL Ticket.
Sahuarita Lake Park – Explore this 15-acre park that is part of the Urban Fishing Program. Take a walk around the lake on a mile-long trail with fitness stations.
Anamax Recreation Center – Enjoy the sunshine at this 23-acre park with four ramadas, five lighted fields, a skate park, a sand volleyball court, an outdoor basketball court, and public restrooms.
Titan Missile Museum – This one-of-a-kind museum gives visitors a rare look at the technology used by the United States to deter nuclear war.
Dutch Bros Coffee – Have an early morning? Grab a cup of specialty java and espresso drinks, teas, and smoothies.
We take pride in being the leading hearing specialists in the area and look forward to serving you and your family. Give us a call to schedule a visit with El Dorado Hearing for hearing loss in Sahuarita.