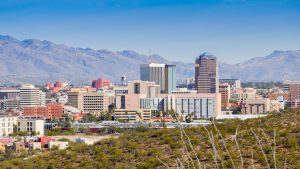 Nearly 20% of the world's global population suffers from hearing loss. Even the most minor issues can be highly frustrating to deal with daily. Whether you're experiencing a constant ringing in your ear or noticing warning signs of hearing loss, it may be time to schedule a visit with El Dorado Hearing's leading audiologists in Tucson.
We treat each patient like a member of our family. We understand how hard hearing loss is, and why how good it feels when you finally get a treatment that works for your specific needs. Each patient has their own unique treatment plan, allowing us to provide the best care for your needs.
Tinnitus Testing in Tucson
Have you ever attended a concert and noticed a ringing sound in your ears afterward? While tinnitus may be temporary, some individuals experience a constant ringing sound in their ears, making everyday activities more difficult.
If you're experiencing ringing in your ears, you may be exhibiting tinnitus symptoms. These symptoms may present themselves as ringing, hissing, buzzing, roaring, or clicking noise in the ear. Without the help of a medical professional providing a recommended treatment plan, you may have a hard time concentrating on conversations and the world around you.
At El Dorado Hearing, we never want you to feel left out of the conversation, so we perform tinnitus testing in the Tucson area. By undergoing our tinnitus evaluation, our audiologists in Tucson will be able to provide you with treatment options to get the ringing under control.
Contact the experienced team at El Dorado Hearing to schedule an appointment for tinnitus testing near Tucson.
Hearing Loss Treatments Near Me
From allowing you to be an active participant in conversation to enjoying one-of-a-kind performances at the Gaslight Theatre, you want to be able to hear what is going on around you clearly. We often don't understand how much we rely on our hearing until it worsens. We recommend reaching out to the Tucson audiologists of El Dorado Hearing at the first signs of hearing loss.
Our team will perform a hearing evaluation to determine the root of your hearing problem. Our skilled audiologists will put together a personalized treatment plan specific to your needs. Depending on the outcome of your hearing evaluation, we may recommend hearing aids or hearing protection to prevent additional damage.
Stop searching "hearing loss treatments near me" and call the experienced audiologists in Tuscon!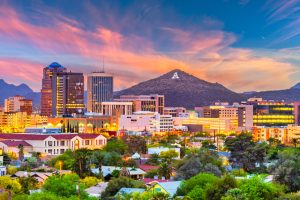 Things to Do in Tucson
Are you visiting the Tucson area? Or are you a long-term resident of Tucson looking for some new restaurants and local watering holes to try out? Whatever the case may be, here are a few of our favorite attractions in the Tucson, AZ area:
We take pride in being the leading audiologists in Tucson and look forward to serving you and your family. Contact our Tuscon hearing experts to schedule your hearing evaluation.