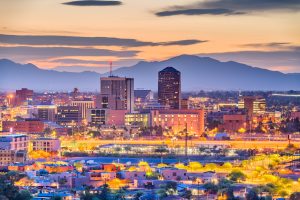 Are you experiencing hearing loss or tinnitus symptoms? We understand exactly how frustrating that can be. El Dorado Hearing has the leading audiologists in Drexel Heights on our staff to diagnose any hearing problems you may be experiencing through our diagnostic evaluation and provide recommended treatment and hearing devices.
El Dorado Hearing specializes in the diagnosis, treatment, and ear care. Come visit our Pima St. office and meet our friendly staff members, who are ready to help you with your hearing loss problems.
Tinnitus Testing in Drexel Heights
What happens when you hear a constant ringing in your ears? A consistent ringing in your ears may indicate that you are experiencing tinnitus symptoms, an outwardly indiscernible ringing, hissing, buzzing, roaring, or clicking noise in the ear. Depending on the severity of your symptoms, you may have a difficult time going about your daily life — working, going out to dinner, and running errands in Drexel Heights.
At El Dorado Hearing, we understand how untreated tinnitus can negatively impact your quality of life, so we provide Drexel Heights residents with a wide variety of tinnitus testing and treatment options.
Contact the experienced team at El Dorado Hearing to schedule an appointment for tinnitus testing near Drexel Heights.
Hearing Loss Treatments Near Me
Have you found yourself asking others to repeat themselves more often? Are you constantly turning the television volume up to hear it more clearly? Hearing loss affects individuals of all ages. Try El Dorado Hearing for top-rated hearing loss treatments in Drexel Heights.
El Dorado Hearing provides complete hearing evaluations in the Drexel Heights area to get to the root of the problem. Our hearing specialists are highly experienced and will take you through an in-depth hearing assessment to gauge the severity of your hearing loss so they can provide a recommended treatment plan.
Depending on the evaluation outcome, we offer hearing aids as needed, along with hearing aid fitting and repair. When required, El Dorado Hearing can also provide hearing protection for those at-risk for hearing loss due to exposure to ​​high-noise environments.
Stop searching "hearing loss treatments near me" and try El Dorado Hearing for top-rated hearing loss treatments in Drexel Heights.
Things to Do in Drexel Heights
Are you visiting the Drexel Heights area? Or are you a long-term resident of Drexel Heights looking for some new family-friendly activities to add to your calendar? Whatever the case may be, here are a few of our favorite attractions in (or near) the Drexel Heights, AZ area:
We take pride in being the leading audiologists in Drexel Heights and look forward to serving you and your family. Contact our Drexel Heights hearing experts to schedule your hearing evaluation.